Travel – a word which we've rarely spoken of (but dearly missed) in the past 2+ years, got us excited when it was announced that the land borders of Singapore and Malaysia would reopen for vaccinated travellers from 31 March 2022, 2359 hours.
My first reaction to such exhilarating news, was to renew my daughter's passport – a crucial document to our 'freedom'. And before thoughts of possible travel destinations crossed my mind, a Facebook notification from Kruzer put a smile on my face; it was an invitation to Kruzer's first road trip .. in 2 years!
How could I say no? Memories of the highways, the food, and being amongst friends, led me to click on the Going button almost immediately. Thereafter, the countdown to 14 May felt like the longest wait of my life.
D-day finally arrived. Since we anticipated a jam on the Causeway due to the Vesak long weekend, we left home earlier in hope to avoid traffic built up. Fortunately, the traffic was smooth and clear en-route to our meeting point at Gelang Patah R&R. 
Having filled our tummies with savoury meat, we left for our accommodation – Swiss Garden Meleka – which was a stone's throw away. 
Fortunately we were able to get ourselves checked in early, which allowed us more time to head out on foot to explore Malacca. 
While the majority of the group were out and about Jonker Street, a handful remained at the hotel to rest, and enjoy its facilities.
As with all good times, the afternoon passed by faster than we hoped. We decided to regroup at 5:30pm, and headed to our favourite chill-out location in Malacca – Bert's Garden – for dinner.
Since the night was still young, some of us went back to Jonker street to soak in the atmosphere of the popular attraction, before calling it a night. 
The next day, our breakfast affair was at bustling and nostalgic coffeeshop just down the street from our hotel. From traditional coffee toast sets to savoury meals, this place had much to offer for various appetites.
Conversations over coffee seem to cause time to whizz by, as heat from the late morning sun soon chased us back to the hotel.  After a quick rest and some last minute packing, we all gathered back at the hotel lobby to check out. 
As you might have guessed, the first destination after we've checked out, was to head to our lunch location.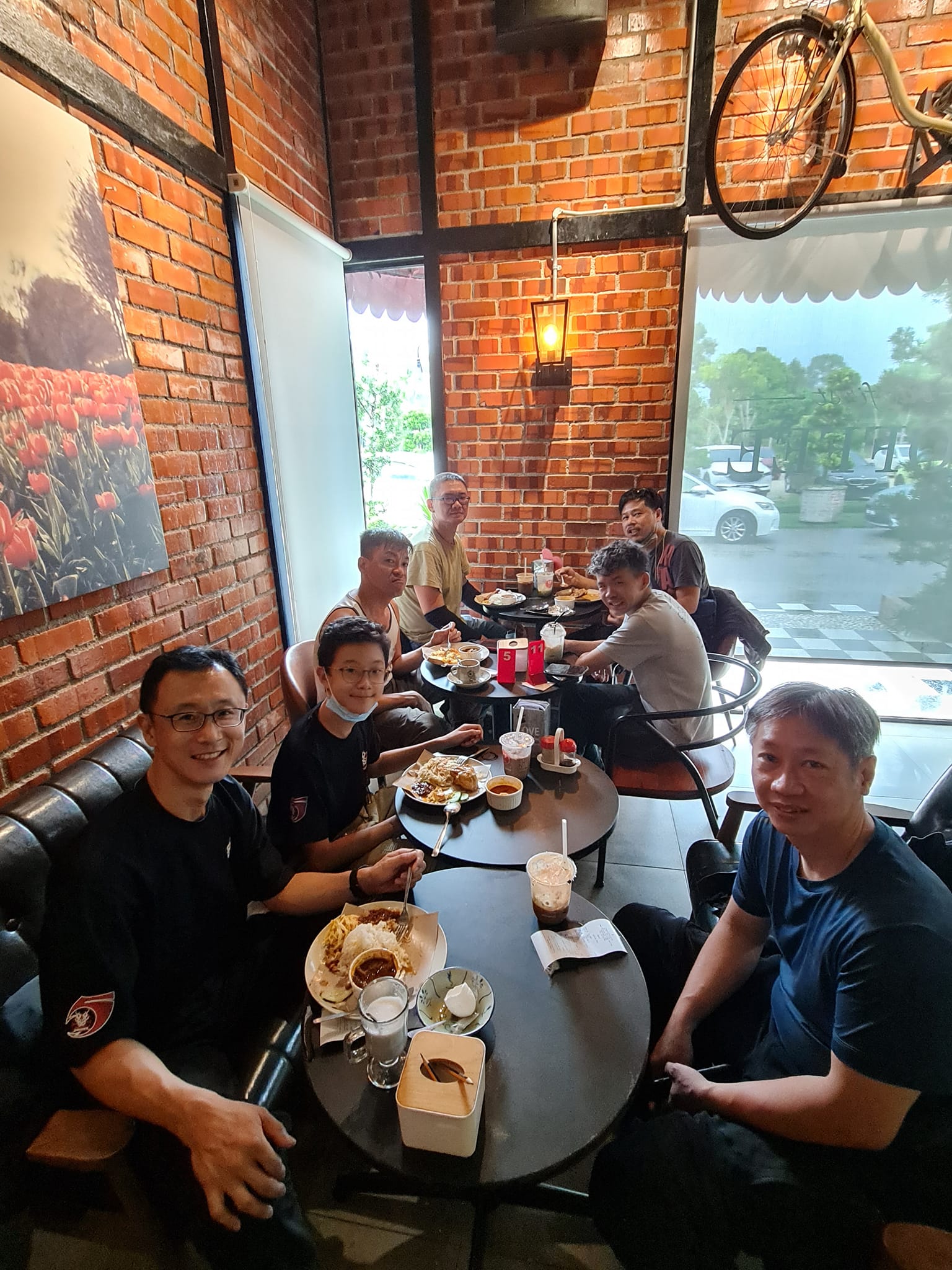 Thanks to the inclement weather, we ended up chilling out at this place longer than expected, before moving off when the rain finally simmered. 
Unfortunately, the journey southbound wasn't as smooth as we'd wished for. Due to traffic congestion, we clocked in an additional hour of travel time before arriving at our dinner venue. 
Thankfully, we were able to arrive at Aristo Gastrobar timely, and enjoy the scenic view of Sungai Lunch (and some happy hour) before the sun set. 
Two days and one night might be a short trip for most, but it's what we make of it and who we have with us that makes it an enjoyable and memorable one. Thank you Kruzer, for organising this road trip! Looking forward to the next one with you!